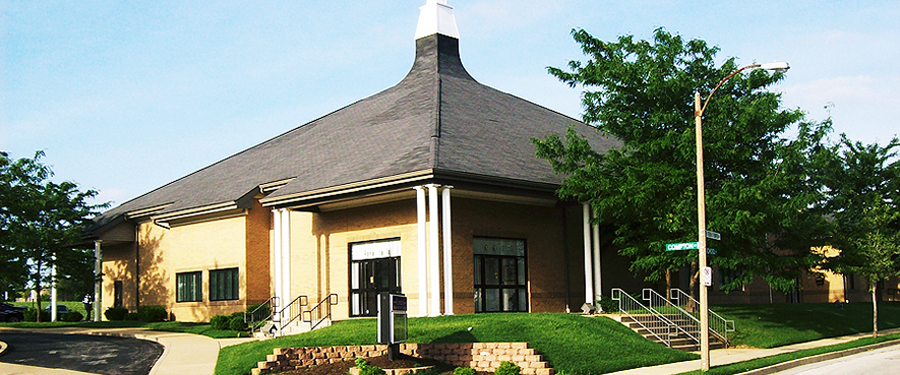 The History of the
Leonard Missionary Baptist Church
Recorded EST., 1861
The great history of the Leonard Missionary Baptist Church spans a time period beyond the celebrated "on paper" 1861 conception. Un-documented history states that the Rev. William S. McCutheon, as pastor and David Bush as Church clerk organized the original what became the Leonard Missionary Baptist Church in 1852.
Recorded history states that "Leonard" was conceived in 1861, operating under the name of St. Marks Missionary Baptist Church. Rev. DeBrill was pastor. In 1916, property at 104 South Leonard Avenue was purchased and the church was re-named Leonard Avenue Missionary Baptist Church.
1936; The Union Missionary Baptist Church consolidated with Leonard Avenue Baptist Church and the church became known as Leonard Avenue Consolidated Missionary Baptist Church.
1938; The St. Louis Board of Education purchased the property occupied by Leonard Baptist Church; we moved to and purchased property at 3105 Cass Avenue;
1943; under the leadership of Pastor W. E. W. Brown, the words "consolidated" and "Avenue" were removed from the name and it became "Leonard Missionary Baptist Church" to this day.
December, 1945; Moved to 1220 North Grand;
Our legacy of great Pastors:
Rev. William S. McCutheon … Pastor of organization;
Rev. G. A. Friley, Rev. G. P. Hopewell, Rev. W. J. Davis, Rev. D. W. Titus, Rev. S. E. Tanner; Unfortunately, there is no record of tenure for these Pastors;
1943-1971 … Rev. W. E. W. Brown,
1971-1972 … David Van Robinson;
1972-1976 … Rev. Thomas Jones
1976-1988 … Rev. E. H. Truman;
1989 - at the writing of this portion of history, still making history … Rev. Steven G. Thompson;
February 18, 1996; fire destroyed our building, but the church still stands;
March 12, 1997; purchased square block surrounded by Compton Avenue on the West, M. L. King Drive on the North; Cardinal Avenue on the East and School Street (changed to Rev. Dr. Steven G. Thompson Drive, 2008) on the South);
September 6, 1997: Official Groundbreaking Ceremony;
May 30, 1999; New edifice completed!!! We marched from 1220 North Grand to 1100 North Compton Avenue @ Rev. Steven G. Thompson Drive;
November 2003: 4,000 Square feet addition completed and time Capsule placed behind Cornerstone; was opened November 2013 to be reopened November 2023.
150+ years of Exalting the Savior; Equipping the Saints, Evangelizing the Sinner … and still we rise …
History of Streets Named Adjacent to our Edifice
COMPTON AVENUE (N-S). Attorney and St. Louis mayor (1864-1868) James S. Thomas made this thoroughfare the principal street in his Compton Hill Subdivision of 1854. This avenue was probably named in honor of Compton Place, a seat of the Duke of Devonshire in England. The section of the street from Bellerive Boulevard to Wilmington Avenue in the Morganford community was known as East Virginia Avenue until 1928 when it was rechristened Compton Avenue. A section of the street in the Old North St. Louis neighborhood originated in 1852 as Alby Street in Smith's subdivision by A. R. Easton. This name persisted until 1867 when the current name was bestowed. (Compton Hill) (Lafayette Square) (Marquette-Cherokee) (Midtown) (Morganford) (Old North St. Louis-Yeatman)
LEONARD AVENUE (N-S). Platted in William Greenleaf Elliot's 1854 Subdivision of Section 16 of the St. Louis Commons, it was named in honor of Reverend John Leonard, a prominent Unitarian minister. (Midtown) (Old North St. Louis-Yeatman)
SCHOOL STREET (E-W). Originating in the Stoddard Addition of 1851, it was named for nearby public school property. (Old North St. Louis-Yeatman)